Weird History
The True Story Of The Ballooning Expedition That Inspired 'The Aeronauts'

In 1862, James Glaisher and Henry Tracey Coxwell set their sights on the clouds. Glaisher, a meteorologist, and Coxwell, a trained dentist and avid balloonist, took multiple ballooning trips into the sky - reaching higher atmospheric levels than anyone ever had before.
Glaisher and Coxwell's dedication to achieving new heights wasn't without peril. The two men had numerous close calls, narrowly escaping with their lives. Their efforts weren't fruitless, however, as they literally took flight to new levels.
Glaisher and Coxwell, as aeronauts, were explorers in their own right, men who inspired the 2019 film The Aeronauts. The movie omits a huge part of their adventures - namely, Coxwell's contributions in their entirety - but here's the true tale of how far Glaisher and Coxwell were willing to go and how they actually got there.
James Glaisher And Henry Coxwell Volunteered To Make The First Hot Air Balloon Flight Into The Upper Atmosphere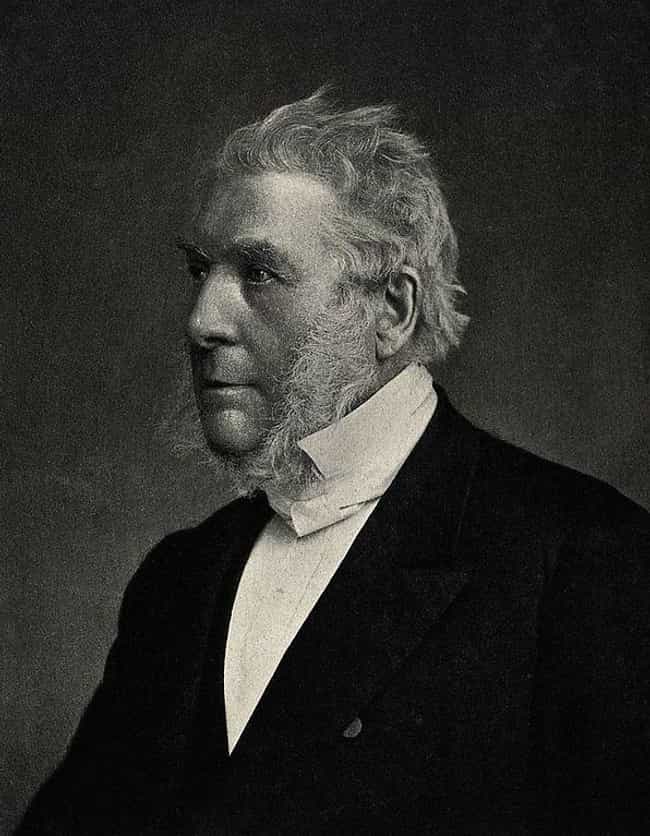 James Glaisher (1809-1903) and Henry Tracey Coxwell (1819-1900) were both men of science. Glaisher spent time at the Greenwich Observatory in London as a youth growing up in England, later working with noted astronomer George Airy at Cambridge. Glaisher became head of the magnetic and meteorological department at Greenwich in 1838, a post that allowed him to carry out numerous scientific studies.
The son of a naval officer, Henry Tracey Coxwell studied dentistry and became increasingly enamored with ballooning. By the 1840s, Coxwell turned ballooning into a profession, traveling around Europe and writing about his exploits.
Glaisher and Coxwell teamed up in 1862 after the former was tasked by the British Association for the Advancement of Science to conduct atmospheric studies. Glaisher intended to go higher into the atmosphere than anyone to date, a height Coxwell was best equipped to reach.
On Their First Ascents, They Reached As High As 26,000 Feet Without Oxygen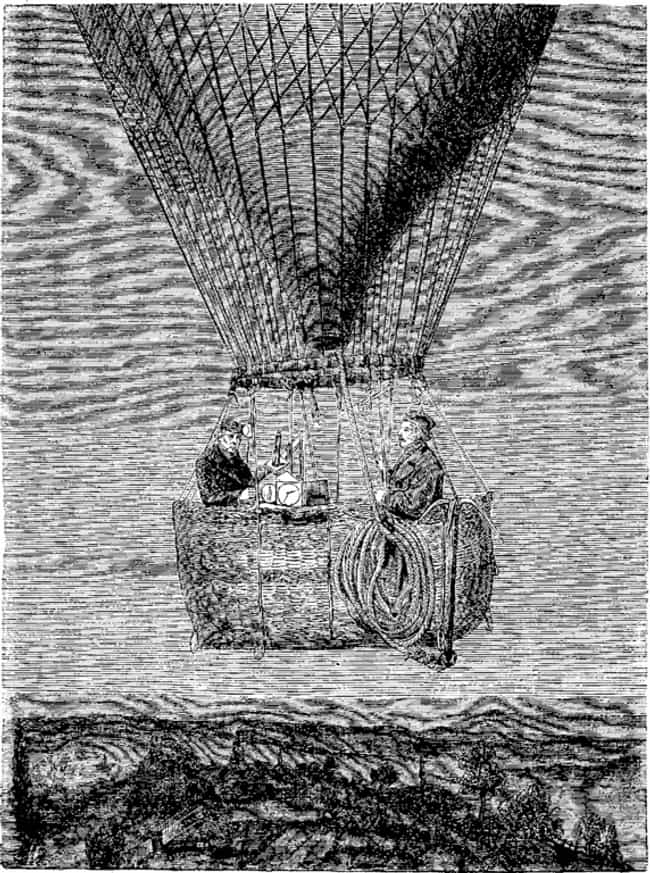 The specifics of balloons and ballooning during the 18th and 19th centuries were different from today. A balloon was essentially a bag of light gas - often hydrogen - lifting a basket off the ground. To ascend, a tether line was cut and some sort of ballast, like sand, was thrown from the basket. To come back to Earth, the gas was let out of the balloon with a valve.
In July 1862, Glaisher and Coxwell set out on their first flight in a balloon of this sort. They launched from Wolverhampton, with Glaisher hoping to conduct a series of tests on sound, solar radiation, and oxygen levels. They used a balloon made by Coxwell at his own expense, "not made of silk, but of American cloth, a material possessed of great strength." Loaded with 60,000 feet of gas, they took off in what Glaisher called "bad weather."
During the flight in July, Glaisher and Coxwell reached at least 22,357 feet, perhaps even 26,000. All the while, Glaisher kept track of how his body was reacting to so little oxygen, nothing that he felt heart palpitations around 19,000 feet and something "analogous to sea-sickness" at roughly 21,500.
On a second ascent on August 18, they reached 24,000 feet.
On Their 36,000-Foot Ascent, They Lost Control, And Coxwell Had To Release A Valve With His Teeth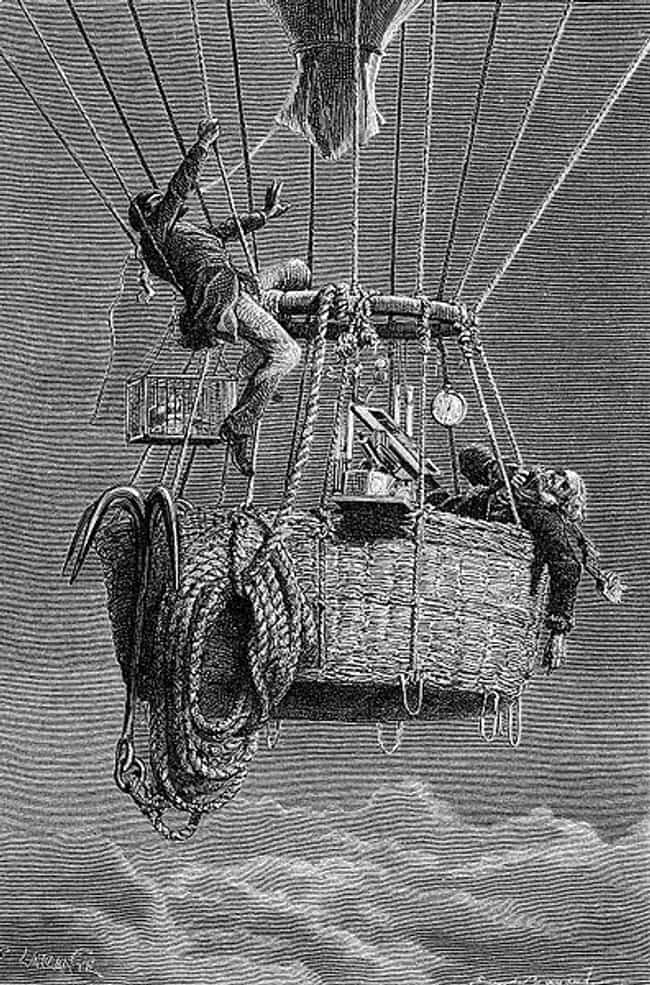 Glaisher and Coxwell set off again on September 5, 1862. Delayed on account of bad weather, they launched at about 1 pm and rose quickly, reaching 36,000 to 37,000 feet. Because they were so high, Glaisher was unable to make observations after about 29,000 feet, but later calculated their highest height based on the data he collected.
Glaisher and Coxwell struggled to maintain their wits. Glaisher lost consciousness during the trip for 10-20 minutes. Coxwell, knowing they needed to descend, somewhat deliriously tried to pull the ring to open the valve and release the gas. His hands were too cold and proved ineffective, but "ultimately he succeeded by seizing the cord with his teeth, and dipping his head two or three times, until the balloon took a decided turn downward."
The Men Threw Pigeons Out Of The Balloon At Timed Intervals, And Each Of Them Plummeted To Earth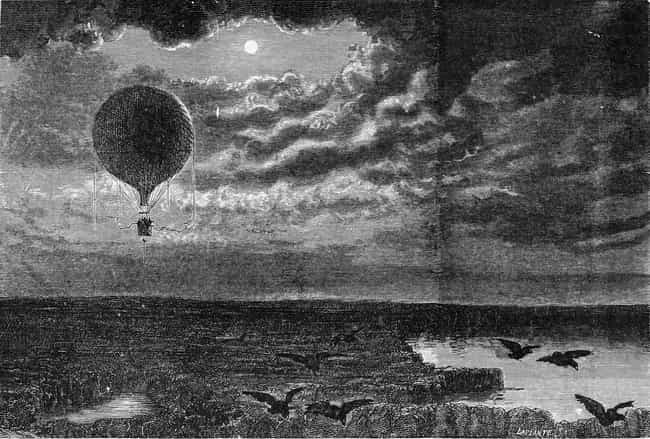 Glaisher and Coxwell had six pigeons when they began their ascent on September 5, 1862, only one of which survived. Pigeons were used for a variety of purposes during the 19th century, including sending messages, but Glaisher intended to send them out of the basket to see how they would fly at various heights. He dropped the first pigeon at three miles in the air and "it extended its wings and dropped like a piece of paper."
The second pigeon, dropped at four miles up, tried to fly and took some dips, while the third pigeon, released at between 4-5 miles high, "fell downwards as a stone." The fourth was thrown as the balloon descended and flew alongside the top of the craft for a time.
When Glaisher and Coxwell landed, two pigeons remained. One was alive but "would not leave the hand," when Glaisher attempted to throw him. The other had frozen in the extreme cold.