Weird History
The DeLorean From 'Back To The Future' Has An Even Crazier Real-Life History Than We Imagined

It's an iconic car, the DeLorean, made famous by its fundamental role in the Back to the Future movies - but do you know the man behind the car? Do you know the John DeLorean story?
The DeLorean's namesake, John DeLorean, lived a life so intriguing that it's now the subject of two major movies. Framing John DeLorean, featuring Alec Baldwin, was released in July 2019, a mashup of documentary footage and reenactments of DeLorean's extraordinary path. A month later brought the arrival of Driven starring Jason Sudeikis and Lee Pace and detailing DeLorean's exhaustive - albeit questionable - quest to make the innovative, ethical sports car.
Two movies may not be enough to fully encapsulate all the ups and downs of John DeLorean's life - or how far he was willing to go to get the DeLorean made. He's been called many things - engineer, playboy, car maker, conman, risk-taker - and, in truth, he may have been all of the above.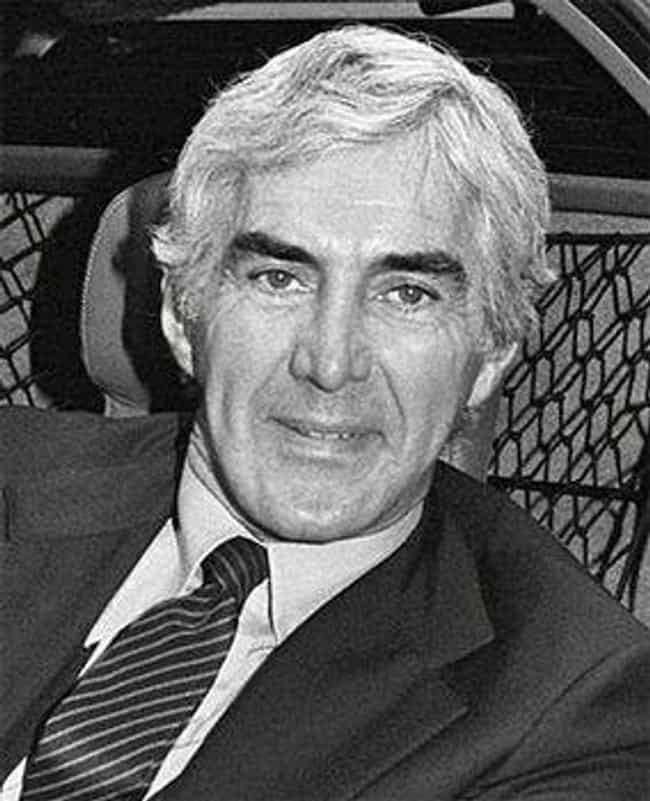 John DeLorean Was An Eccentric Engineer Who Soared Up The Ranks At GM
Born and raised in Detroit, Michigan, John Z. DeLorean demonstrated technical acumen from a young age. He attended Cass Technical High School before serving in WWII, and later earned master's degrees in automotive engineering and business administration from the University of Michigan.
DeLorean briefly worked for Chrysler before accepting a position at Packard Motor Car Company in 1952. In 1956, he took an engineering job at General Motors, helping GM revitalize the Pontiac division. By 1961, DeLorean was made chief engineer of the Pontiac division, a title that helped him move head with his sporty, fast-driving, powerful muscle car designs.
DeLorean introduced the GTO in 1963, a car that essentially put a bigger engine into the Pontiac Tempest model. The GTO proved successful and DeLorean continued to rise within the GM ranks. He became a general manager in 1965 - the youngest ever at the age of 40 - and headed North American operations for GM in 1972.
As he rose to the top, DeLorean made few friends. He pushed boundaries and found loopholes when it came to car design and production, but after the success of the GTO, he took on a persona that made other executives uncomfortable. Long sideburns, dates with supermodels, and flashy clothes - all behaviors that tapped into the young culture he hoped to bring to the automobile industry - were physical representations of his rebellious spirit, narcissistic tendencies, and defiant personality.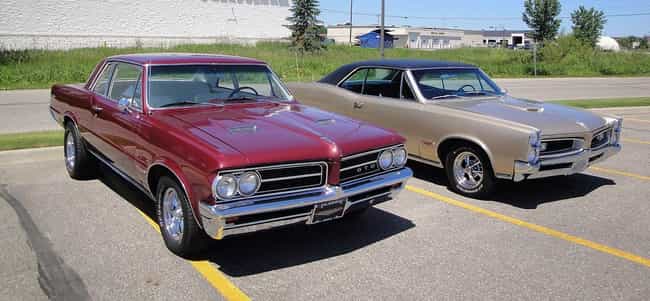 Against GM's Wishes, DeLorean Created A Workaround To Put Big Powerful Engines Into Smaller Cars
The GTO - short for the Italian phrase gran turismo omologato - was DeLorean's biggest success. The design, however, was one that went against GM policies and standards of practice. DeLorean wanted to put a big, powerful engine into a small automobile frame, something GM executives were ardently against. To get around this, he devised a plan with Pete Estes, the head of the Pontiac division, to get around the policy. Instead of designing a new car that featured a V-8 engine, they'd simply offer an upgrade on the current Pontiac Tempest model.
The Pontiac Tempest was introduced in 1961 as a model that, according to Motor Trend magazine, had superior, "riding qualities... probably the best in its class... [with] a precise feel at highway speeds... [and] better than average handling at all speeds." When Pontiac presented the Tempest LeMans later that year, it was a sportier version of its predecessor. Continued tweaks and options on the design in 1962 and 1963 made the midsize Tempest the perfect candidate for even more innovation.
While DeLorean and other Pontiac team members - namely Bill Collins, Russell Gee, and Jim Wangers - looked at the chassis of a Tempest one Saturday morning, Collins said, "You know, John, with the engine mounts being the same, it would take about 20 minutes to slip a 389 into this thing." In that moment, the GTO was born.
Pontiac sold the Pontiac Tempest GTOs - the first of the so-called muscle cars - as a version of the standard 1964 Tempest. The bigger V-8 engine was a $295 upgrade.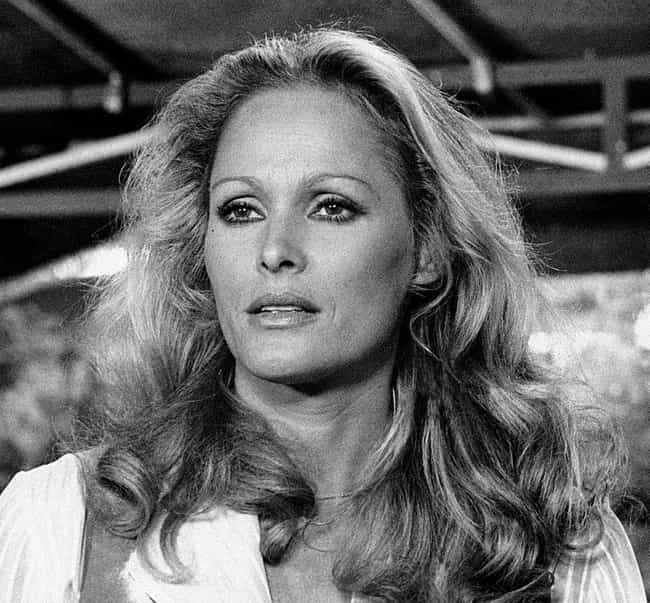 DeLorean Divorced His Wife, Completely Made Over His Appearance, And Started Dating High-Profile Actresses And Models
After the success of the GTO, John DeLorean underwent a transformation of sorts. The lifestyle that made his colleagues nervous wasn't representative of how DeLorean lived when he entered the automotive industry. Until the GTO, DeLorean looked the part of an automotive executive, donning suits and ties while going home to with his wife every night.
As his position in GM rose, DeLorean began working out, wore shirts unbuttoned down to his lower torso, and grew out his sideburns. DeLorean spent an increasing amount of time in California, socializing with the likes of Sammy Davis Jr. and Johnny Carson. He divorced his first wife, Elizabeth Higgins, in 1968, more interested in trying to win the affections of models and actresses such as Tina Sinatra and Ursula Andress.
DeLorean, 44 years old at the time, married his second wife, Kelly Harmon, in 1968 or 1969. Harmon (sister of actor Mark Harmon and daughter of athlete and sportscaster Tom) was a 20-year-old model. The couple spent most of their time on the West Coast and divorced in 1972.
The following year, DeLorean wed again, this time to supermodel Cristina Ferrare. DeLorean, 48, and Ferrare, 23, moved to New York, where they lived on Fifth Avenue until the early 1980s.
DeLorean Resigned From GM After Someone 'Leaked' His Controversial Speech To The Media
As DeLorean made changes to his personal life, he continued to try to push GM in new directions as well. He advocated for smaller cars with better fuel efficiency. He criticized GM for not moving forward and for not being in tune with modern consumers, while simultaneously chiding the company for poor quality.
The clearest articulation of DeLorean's ideas and vision for the future was presented at a 1973 GM executive conference at the Greenbrier Hotel in West Virginia. The speech DeLorean gave was toned down, at the suggestion of his colleagues, but the brazen, unedited version found its way into the hands of the Detroit News.
DeLorean's speech alienated his colleagues at GM, supporters and opposition alike. It was never clear how the speech got to the media, although many GM executives believed DeLorean leaked it himself. Regardless, DeLorean left GM in 1973, either voluntarily or at the urging of the corporation, and endeavored to establish a car company of his own.
DeLorean told The New York Times in October 1973 that he had no regrets about leaving, expressing his dissatisfaction for sitting in meetings all day. "Even at $650,000 a year, if the job is not satisfying, you do something else," DeLorean said. "I can live on $60,000 or $70,000 a year. I have always lived conservatively."