Weird History
The Real History Behind 'Ford V Ferrari'

In the early 1960s, the Ford Motor Company was eager to appeal to a younger market of drivers - and that meant building a faster and more powerful car. CEO Henry Ford II could think of no better means than bringing Italian automaker Ferrari under the Ford banner. In theory, it was a good match: Ford wanted to get into the European racing scene, and Enzo Ferrari needed cash to keep his business afloat.
Over several months in 1963, the details came together. Ford would take control of Ferrari's passenger vehicle production, while Ferrari would retain control of their racing division. But when Ford executives presented Enzo, who was known as il Commendatore, or "the Commander," with the contract, there was a stipulation: Henry would have final approval over all racing budgets. Enzo - who was only entertaining Ford's offer because it would allow him to focus more on racing - refused. He and his lawyer left the negotiating table, went out for dinner, and never returned. Hank the Deuce wanted revenge.
Just three years after their deal with Ferrari soured, Ford's GT40 swept the Triple Crown of endurance racing, taking first place at the 24 Hours of Daytona, 12 Hours of Sebring, and 24 Hours of Le Mans. When Ford beat Ferrari at Le Mans in 1966, Ford didn't just squeak by: They took the podium with a 1-2-3 finish. It was the first time in history a car from an American manufacturer won the prestigious and grueling race in the French countryside; it was also the first time in six years Ferrari was defeated.
This is the story that fuels Ford v Ferrari. The film follows driver Ken Miles (Christian Bale) as he works with automotive designer Carroll Shelby (Matt Damon) to build a car that will please marketing exec Lee Iacocca (Jon Bernthal) and win Le Mans for Henry Ford II (Tracy Letts). The real story behind Ford v Ferrari is often presented as a grudge match; even the film's title pits the two companies - and the two men behind them - against each other. But it's also a story about innovation and determination, perseverance and risk.
Hank the Deuce and il Commendatore provided the spark, but it was the desire to build an exceptional race car that led to Ford's victory at Le Mans.
Le Mans Was One Of The Toughest Sports Car Races In The World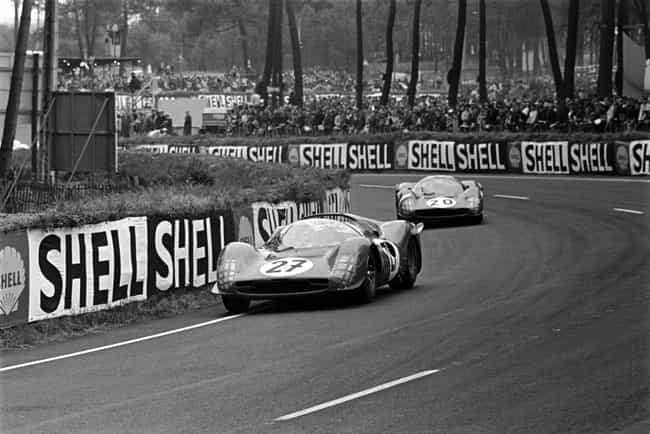 The first 24 Hours of Le Mans race took place in 1923 on the Circuit de la Sarthe in Le Mans, France. Hosted by the Automobile Club de l'Ouest, Le Mans provided an alternative to the popular Grand Prix racing format. In a typical Grand Prix, purpose-built race cars competed to see which vehicle could travel the fastest over a fixed distance. Le Mans flipped Grand Prix racing on its head: The race measured which vehicle could travel the furthest in a fixed time period. Each car was piloted by a team of three drivers, who would periodically swap places during pit stops.
The format was perfect for manufacturers looking to prove the reliability of their vehicles, as only well-built, durable cars could survive running for 24 hours straight with no major repairs.
Initially, the race covered 10.7 miles of public roads, but later switched to a combination of public roads and private racetracks. The Mulsanne straight, likely the most famous part of the circuit, was once a 3.7-mile-long straightaway on which vehicles could reach speeds of over 250 miles per hour. In 1990, the high speeds became such a problem that two small curves were added to the straight, effectively preventing vehicles from achieving top speed and eliminating one of the longest straightaways in motor racing.
After a decade-long hiatus caused by World War II, Le Mans became a proving ground for elite European carmakers. The first post-WWII race was held in 1949, in which Ferrari took the top spot after battling it out with Bentley and Aston Martin, among others.
As the 1950s wore on, the format grew in popularity. Other endurance races popped up around the world, but Le Mans remained the most famous - and the most prestigious.
Henry Ford II Inherited A Company In Decline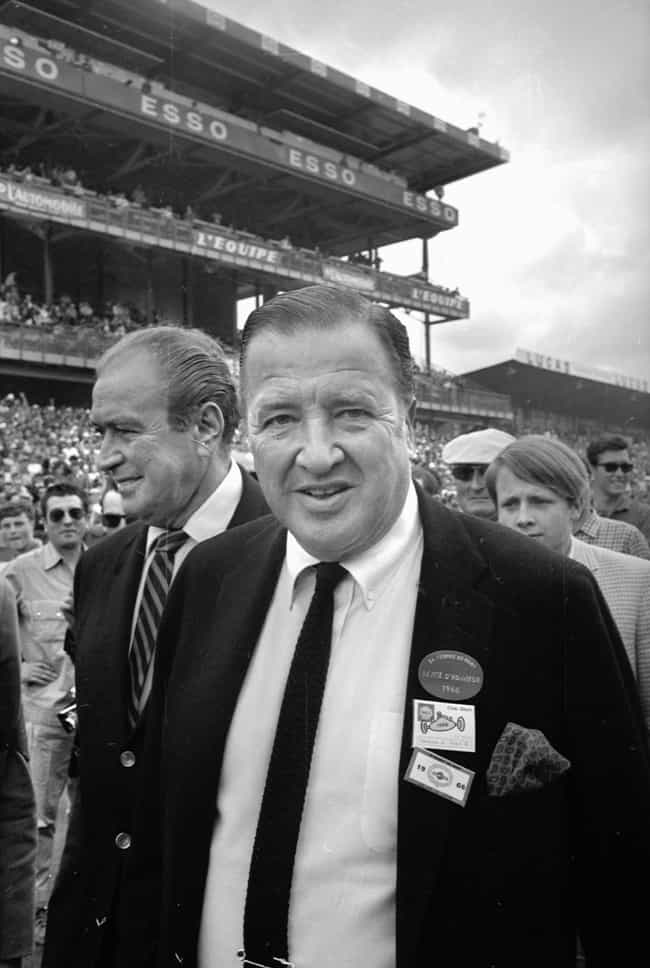 Though Ford dominated American car manufacturing in the early 20th century, the company was in decline by the time WWII broke out. Chevrolet proved to be a tough competitor; they were quicker to innovate and adapt, something Henry Ford I was hesitant to do.
When Henry Ford II took over the company in 1945, he knew he needed to reinvigorate the company's image. By the early '60s, the first of the Baby Boomers were entering their teenage years, and Henry II wanted them buying Fords.
In order to make the company appear more youthful, Henry II set his sights on automotive racing. He focused first on the stock car circuit, then turned his attention to European endurance racing.
Ford Tried To Buy Ferrari - And Failed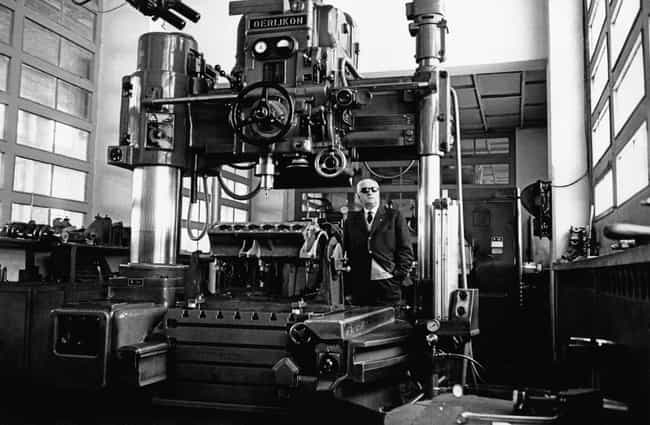 In 1963, Henry II and marketing exec Lee Iacocca had a lead on an investment: Ferrari was in financial trouble. Enzo was looking for a buyer and Henry II was looking to buy.
The deal with Ferrari would have been an easy entryway into the European racing circuit. If Ford bought Ferrari, they'd not only have their own race cars, they'd have winning race cars - ownership and victory in one fell swoop.
Enzo entertained Ford's offer, but backed out at the last minute and refused to sell his company. In a 1966 press release, a Ford executive wrote, "When we couldn't obtain the services of Ferrari, Mr. Ford (Henry Ford II) then told us to go out and beat him [at Le Mans]."
Ford Built Its Own Endurance Racer To Compete With Ferrari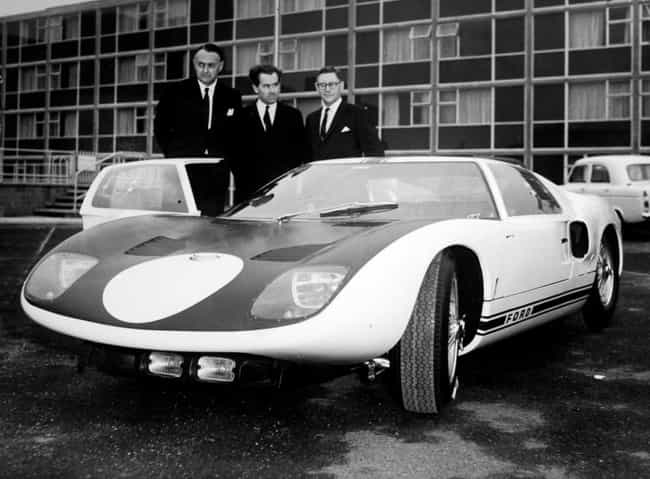 Henry II wanted Ford's Le Mans car ready to enter the race in 1964. Roy Lunn, Ford's Advanced Concepts manager, led the charge on designing and building the first Ford race car.
Lunn collaborated with John Wyer, who had previously worked for Aston Martin's racing team, and Eric Broadley, owner of a small British car company called Lola. They used two Lola chassis as the basis for the Ford race car, modifying and tweaking the design.
In a warehouse in Slough, just outside of London, Ford's GT40 came to life.